Asia CrossFit Championship: Day 1 Recap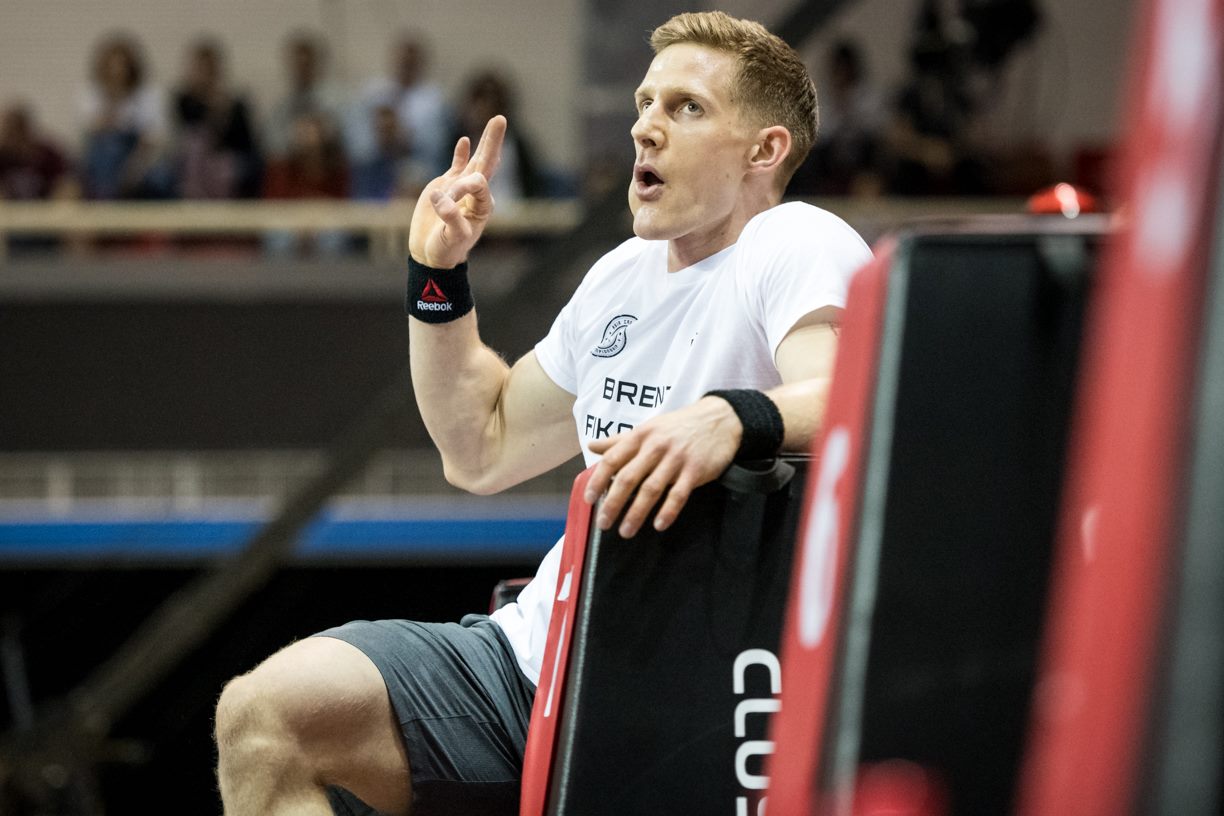 photo: @asiacrossfitchampionship
Hello, and welcome! Thank you for reading my Day 1 Recap here at the Asia CrossFit Championship in Shanghai, China.
I've been in Shanghai now for about 9 days to prep for this competition. I was feeling very healthy and ready to go for Day 1.
If you haven't read these mind dumps before, I have done them at the past 3 CrossFit Games, recapping stories from behind the scenes and on the floor each night after competition. I wanted to do this while here in China as well for my fans because I was not sure how well the event would be covered. However, from what I've seen, the Asia CrossFit Championship has done quite a great job of recapping the event as well as having a pretty solid live stream. If you want to want to watch the competition, I recommend going to their Instagram account (https://www.instagram.com/asiacrossfitchampionship/) or their YouTube account (https://www.youtube.com/channel/UCMHGmNu2tlnp86z48WUErCQ). Both of which are called Asia CrossFit Championship.
The day started with, in my opinion, what was the most painful event of the weekend. It was four rounds for time of a 400m run on the Assault runner and 10 sandbag to shoulders at 150lbs. So in total, you'll run 1600m on the runner and perform 40 sandbag cleans.
I was in the top heat, and was positioned beside Ant Haynes. I met Ant three years ago at Wodapoloza and I knew he was quite a strong runner due to his rugby background. In the previous heat, Kristof Horvath set the time to beat which was 11:37. We were informed of this and I knew that would be a solid pace for me to try and hold and also ensure that I'd beat Ant, who was right next to me.
During the first run, I attempted to look at his running screen to see his pace but I couldn't see it due to it being too far away. My judge put up his hand when I had 50m left, and Ant's judge did not raise her hand. This made me believe that I was ahead of them. However, when I had 20m left, Ant jumped off the runner and began to do his first sandbag cleans. I had then realized I wouldn't be able to rely on his judge to properly indicate when he had 50m left on each run beside me.
As we got to the cleans, I was able to hold a little faster pace on my 10 than Ant. As we ran back to the runners, we were in the lead and I suspected we would hold this lead in our heat. As the race continued, I could tell on Ant's transitions and sandbag cleans he was starting to slow. I continued my pace and was able to gain the lead going into the final round. I was keeping my eye on the clock, knowing my split times to ensure that I would be well under Kristof's former time to beat. It was a quite painful workout, but not as painful as when I did it in training. The week here in China has allowed me to really rest my body and I felt like the taper in the past few days has paid off huge. I was able to slow down my pace during the end of my workout to ensure I secured a first place win in the event.
I really enjoyed going head to head with Ant. He expressed the same to me as we were cooling down. The stadium was really well set up, I was super impressed with the visual banners all around the stadium. The crowd was great, the announcers were really easy to hear, speaking both in English and Chinese. I also really liked the method of time keeping at the event. Traditionally, at high level CrossFit competitions, they use chip timers strapped around the competitors ankles. When you cross the finish line your time is recorded electronically. In this competition, they had a button which you had to press once you finished the final repetition. Much like in some popular television shows, you'll see in like Ninja Warrior. I think this allows for less error and is logistically a lot easier for competitions instead of handling hundreds of chip timers attached to ankles over the course of a weekend.
Between Events 1 and 2, I tried to relax and lightly massage my legs to ensure they were ready for Event 2. We had about a 2.5 hour break. There were quite a few fans that wanted to see me, take pictures with me, and I tried to stay out of the crowded places and informed a few of them that I'd be willing to take pictures and sign autographs at the end of the competition day when the work was done.
The warm up for the second workout was quite short due to its simplicity. The workout was 150 wall balls for time, with a 30 lbs wall ball. This was announced weeks ago and I was able to practice the event at home. However, to make the event more crowd pleasing, they required athletes to move a marker on the floor into the next section every 30 reps. This forced athletes to break up their wall balls into 5 sets of 30 instead if not, more breaks. From a spectating stand point, this was a necessity and I think it actually created a pretty exciting event out of something that can actually be quite boring. However, from a test perspective as an athlete, I was kind of hoping we wouldn't have to move a pylon, forcing everyone to stay under the target until all 150 were completed. Having the marker to move allowed you a little bit of a break in the action mentally and physically which I was hoping no one would get the luxury of. It also forced me into taking sets of 30. I was hoping to do some larger sets from the start. All these things considered, regardless of the amount of pylon moving, the places of the athletes would likely stay the same. So, from a spectators standpoint, the choice of having the marker was a good one.
In this workout I was situated next to Ant Haynes and Zeke Grove, both of which within the first 60 reps I was fairly confident I would be able to hold off. However, in a further lane was Kristof Horvath who it was apparent was capable of holding a similar pace to me.
The first movement of the pylon we did at the same time, the second the same time, and the third I believe was also at the same time. But at the final two sets, I was able to edge him out and come away with my second win of the day. I believe my finishing time was 6:09, which I was happy with, and I was able to conserve some energy with that win which will hopefully be rewarded for tomorrow.
For those that don't know, I typically prescribe to the mentality of giving your best on every event and allowing the scoreboard to take care of itself. However, the one exception to that rule I usually make in this sport is, when you are in the lead, it's intelligent to back off slightly. The reason for this is, if you get first, you don't get anymore points for getting more points for a larger distance. Therefor, the course of 6 events over a weekend, it's intelligent to save some of that energy so you can recover and perform at the next event. If however, you're not in first, it's usually wise to go as fast as possible because the difference between 2nd, 3rd and 4th is often very close and sometimes more of an unknown as the pack of athletes get thicker further down the leaderboard.
I was really happy with my execution with both events on Day 1. I think I performed very well, my body felt very fit and rested. I'm already looking forward to competing on Day 2 as it is the most gruelling day of the competition weekend.

After Event 2 was done, I was able to wait outside and greet some fans who were still there at the end of the competition day. I've heard that there will be an influx of spectators on the final competition day, Monday due to a national public holiday. The stadium today was already quite packed, so I'm looking forward to the energy that I'm told will arrive on the final day of competition. So far I've been really impressed with the quality of this Sanction Event. I've heard some mixed reviews of the other Sanction Events that have occurred so far this year when comparing them to the high standard that was set at Regional events at years gone past. However, you can tell the attention to detail here at the Asia CrossFit Championship has paid off. Even athlete briefing yesterday was very thorough and covered all the events with a high degree of precision. Admittedly better than most Regional briefings I have been to.
Obviously in an area, like China, that is still fairly new to CrossFit, the experience of the judges varies but I think they've made up for that with some intelligent movement choices which are easier to judge, and even if there are some small discrepancies, the reps completed by the athletes are mostly similar. For example, a wall ball that might land slightly below the target, although it's a little quicker and easier, you're still doing let's say 95% of the work as someone who does go above the target. But if you program something like, strict push ups, and one judge is forcing a very tight body position which another judge is allowing an athlete to snake, I would argue this is more like 50% of the work being completed. I think most of the movements chosen over the weekend lend well to perhaps maybe a slightly less experienced field of judges. The overall layout of the competition floor is beautiful and really adds to the atmosphere.
That's all for now! Off to bed here on Saturday night in Shanghai. Thanks for much for reading this, I'll have the Day 2 and Day 3 Recap here on my website. Like I've mentioned before, there are some really good Recaps of the day on Instagram already from the Asia CrossFit Championship as well as the Youtube channel, I've heard, had a pretty solid livestream, which I think is saved on YouTube. Don't quote me on that tho.
All the best,
Professor OUT!
Get my training, nutrition, and mental toughness insights all year long with my Weekly Recaps.

Join the Weekly Recap for free here!