2020 CrossFit Games Recap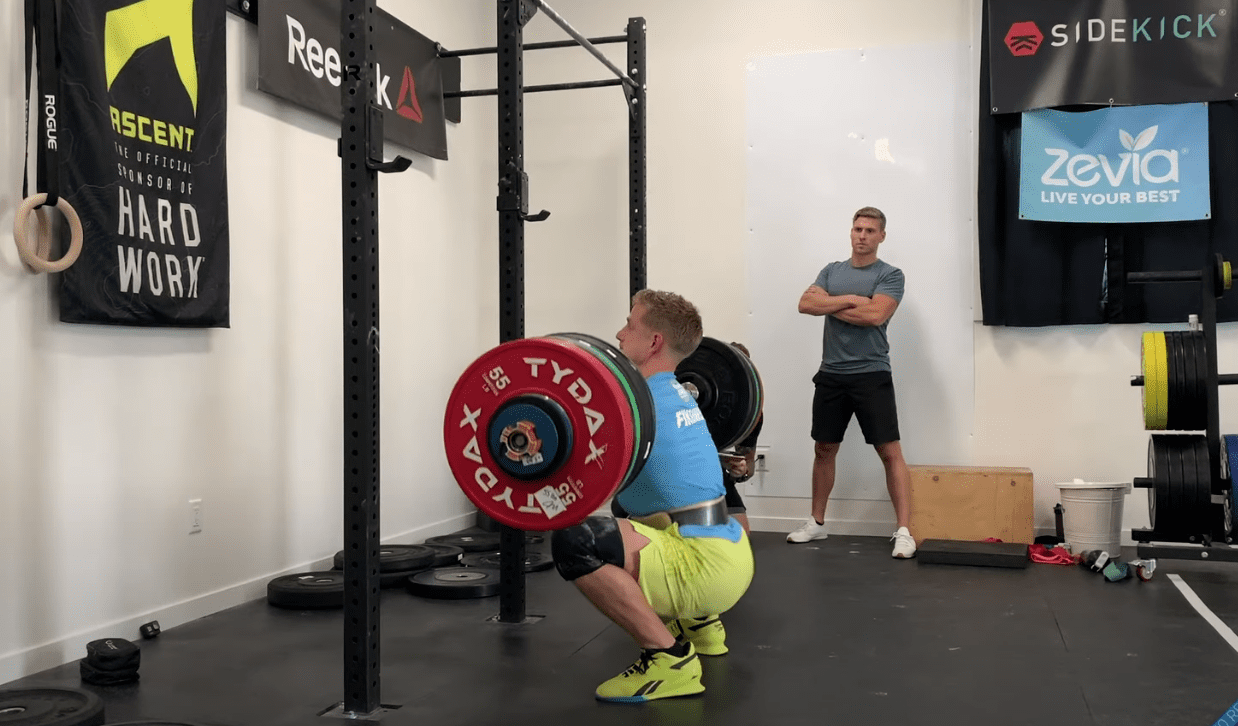 Well, another CrossFit Games is in the books. This is my 5th year in a row competing at the CrossFit Games. Its become a bit of a tradition to have these wrap ups so here goes another one.
This year, like most peoples 2020, had a lot of changes. I qualified for the CrossFit Games by competing in Dubai back in December. The plan was to go to a few more Sanctionals for a bit more fun – some other opportunities to compete, then show up to the CrossFit Games in Madison, Wisconsin at the end of July 2020. Now obviously that competition didn't happen as planned. The competition kept getting bumped further, changing locations, then finally the set up was there would be 30 men competing around the world. First starting at their home gyms, competing for 2 days, then from that top 30 they'd select the top 5. Those top 5 then get the opportunity to compete, in person, in California later in October. 
So with all the changes this year, I had to alter my training a few times as everyone did and prepare as best I could for this new format. When they announced the format and the equipment list, I knew that the odds were probably not in my favour (at least when compared to an in person competition). But, I was really happy with my preparation and felt I was as prepared as I have ever been for competition. Especially well prepared for the types of workouts I was likely to see at this competition. Lots of gymnastics and barbell cycling. 
Leading up to the competition, the training was obviously the priority. Secondary to that, I was also ensuring that my competition set up would be ideal for this at home, online format. CrossFit HQ sent us a judge, but most of the other pieces of equipment the athletes had to procure themselves and ensure that they were ready to compete with the set up that they had.
I made the decision to really take control of all the variables that I could for this competition. I know better than most that a point or two can be the difference between standing on the podium or just shy of it. So, I wanted to make sure I had no regrets with how I handled all the variables. I had a couple people with me, helping me set up the equipment, fill up an ice bath, prepare my food, and generally handle as many of the logistic concerns of the weekend so I could just focus on warming up, competing, and recovering between events.
I was really happy with how well all of that worked out. The unfortunate side effect of that was I didn't bring anyone extra to film or take photos. I don't have a lot of fancy videographers or sleek photos to commemorate the competition. But, that was a trade off I was willing to make, hoping it could maybe be a difference maker with one less distraction. 
After the workouts were announced, I made the decision with my coaching team that we were really going to put everything we had into strategies that would give me the best opportunity to put me into the top 5. These strategies were a little bit riskier than maybe I would typically use in a competition, but, given the workouts I thought that those were the strategies I would need in order to compete effectively with the other men and make a run at the top 5. 
The weekend started with a sprinter of thrusters and chest to bars. We went for it. I went out fast and the hope was I would have the fitness to hold on to that pace and come out with a top finish. I've done some workouts recently with a lot of thrusters and some chest to bars. I felt like there was data to support that I was able to hold on for those three rounds of 21. For those of you who have seen the video, that was not the case. The first 2.5 rounds went quite well, but the last round of chest to bars I was just too fatigued to hold onto large sets.. That cost me a lot of time.
The next workout was the 1RM front squat. I prepared well for that, and was happy with the weight that I lifted. 383 lbs. However, with such a strong field, again, that wasn't a very high placing on the leaderboard either. 
I guess at this point, it's important to note that throughout the weekend I was not looking at the leaderboard. Here at my home gym, we made the decision that there was a strict policy that no one could look at the leaderboard or the CrossFit HQ media for the two days of competition (including myself). Just one member of my coaching staff was keeping an eye on things to help make decisions regarding my strategies.
The next workout was one with heavy deadlifts, and strict handstand push ups. Again, not a great workout on paper for me, but, I've been putting in a lot of work with my HSPU's recently. I was optimistic that we could try an aggressive strategy and that might pay off. Much like Fran, Event 3 didn't result in a lot of points in the leaderboard either. 
There was a bit of relief after Event 3 was done as I felt those were my three weakest events of the weekend. I felt like I could rack up a lot of points in the next 4 workouts and was excited to tackle them. 
The 1KM row that evening, we created a pacing strategy which we thought would be good enough to land me in the top 3. I had some advice from a rower who I have communicated with over the years for some technical pointers and pacing tips. His name is Matthew Tarrant from a business called Row Elite. The goal was to row around a 2:55.5 with a pace that gradually increased. Based on his knowledge, my other rowing personal bests, and the proper way to pace a 1KM row, we had a gradually increasing pace that ended with a sprint in the finish. I exceeded my expectations and rowed a 2:54.2. Matt was really impressed with that time, given what he knew about me and felt that it would probably be good for maybe even a 1st place finish. We were all really excited about that score. Much to my surprise when we looked at the leaderboard two days later, a couple of the other athletes were able to pass me in the workout which is very impressive. I finished that workout in 5th place. 
The next morning was a workout called Nasty Nancy. 5 round workout with running, fairly heavy overhead squats and bar facing burpees. I was excited for this one, done well in workouts with overhead squats and running in the past. For those of you that follow my email newsletter, I actually did a Nancy variation a few weeks ago with running, OHS @ 95lbs. So, I had a bit of data to pull from to choose some running splits. 
I had a running course set up near my house where I exited my home gym, ran down my driveway, turned a gradual corner and ran straight down a neighbouring street. I had members of my team on the street with some pylons and hi-vis vest to make sure they were managing any potential traffic issues so I could just focus on running. I felt the running route was solid, on a flat surface. Every time I entered the gym I was able to OHS pretty quick and burpee at a solid, consistent place. Finished the workout exhausted and was feeling confident with my time and my effort. Again, much to my surprise, when I looked at the leaderboard that workout placed me 15th out of the 30 men. Of all the workouts, that one is a little hard to gauge where my fitness lies relative to my peers. And whether to use that information to influence my training over the next few months. There's a lot of variables that go into that workout regarding measuring the running route. It was definitely a little frustrating feeling I had given a strong effort and later learning that the finish didn't quite match what I thought it may have. 
The next event was a skill gymnastics test, 20 minutes to find your best effort handstand hold. I was excited, and fairly confident going into this event. Earlier in the year I had been practicing my holds quite often. Usually on parallettes, but I had felt that my shoulders stability and good positions could get me a high score in this workout. My goal was to accumulate around 1:30 as I thought that was very possible with my abilities. My strategy was to kick up for a max effort hold and when I failed, I'd rest for around 2-3 minutes and repeat that until the 20 minutes had elapsed. The longest hold I achieved was 1:02 which left me feeling pretty disappointed. I achieved about 3-4 holds all longer than 45 seconds, but always just ran out of room in the box before having to kick down to my feet. I had a good bit of time left in my shoulders, but just wasn't able to readjust my weight to the centre of the square. Definitely a bit frustrating, I think, could have achieved a little bit more time on my hands which would have resulted in more points.. but I'm sure all the athletes in this event felt the same. Just one more thing to work on in the coming year. I know I have the ability to improve that score greatly with some practice. 
Going into the last workout, I had a chat with my coaching staff who had been following the leaderboard. Asked them how I was doing, and they said "that's not really important right now, what's imperative right now is that you give 100% into this last workout." Turns out at the time I was sitting at 24th place worldwide which they knew would come at a bit of a shock and disappoint me as I put a lot of pressure on myself and expect a lot of my performances. So, probably smart of them not to tell me my current world ranking, but instead, emphasize the importance of executing this event to the best of my ability.
I like this last workout. I felt like some of these movements play to my strength like the double unders and the power cleans. I might not be the best GHD sit-upper in the world but since it was announced on the equipment list a few weeks ago, we'd been adding it into my routine and I felt as though my skills there would be good enough to hold a good pace. I went as fast as I could on that event. Ran across the line, and admittedly wasn't all too tired .. just muscular fatigue in my core and quads from the GHD. Looked at my team and said "well, that's it.. Hopefully that was pretty fast," and then a few hours had a good debrief with everyone. 
Looked at the leaderboard and admittedly pretty sad. It had been a very long and challenging year with a lot of things that I haven't spoken about publicly causing it to be even more challenging. I always go into competitions believing my best can be good enough to beat anyone. That attitude is a good one, but it's also hard when your best doesn't quite stack up to where you want it to, or where it has in the past. We had a good, fun night with the crew that had helped me out all weekend, eatin' some pizza and cupcakes. The next day, my spirits were pretty high. I feel like the best is yet to come with my training and I know I still have a lot more room to improve with my competitive fitness.
I want to thank everyone reading this, supporting me on my journey. It sure has been an exciting one so far. Plenty of ups and downs which makes it all the more exciting and true to real life. 
Plan is to take three weeks off training, a good relaxing opportunity to reevaluate my commitments and make some plans to dominate some competitions in 2021. I sure hope there will be some in person events that are a little more familiar to what I'm used to competing in. 
Thanks again, Professor out.